Wearing a face mask for prolonged periods has caused some people to experience skin issues around their face area. Making sure that you wear comfortable face masks can go a long way to reducing irritation; however, here are some further top tips that you can try to prevent your skin from being affected by your face mask.
Use Comfortable Face Masks Made From Natural Materials
Comfortable face masks made from natural fibres are much less likely to irritate your skin. And in fact, natural wool fibres block out more than 99.9% of dangerous airborne bacteria, and its natural antibacterial qualities inhibit the growth of bacteria, reducing the risk of skin infections and irritations.
These comfortable face masks are highly breathable and provide a steady stream of purified air with every inhalation.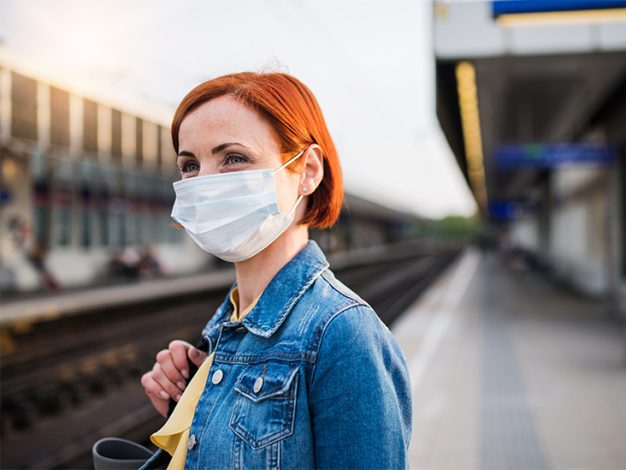 Make sure your comfortable face masks fits well; it must be snug, but not too tight. Adjust the noseband to fit correctly and make sure the ties or earloops are adjusted to give you the most comfort.
Keep Your Skin Clean And Moisturised
Getting into a daily routine of cleaning and moisturising your face can help to reduce skin irritations caused by prolonged periods of face mask wearing. This can be repeated morning and evening.
Don't Wear Make-Up
If you are wearing masks all day, even comfortable face masks, it can be helpful to skip putting on make-up. Firstly, the mask hides most of your face, so it is unnecessary to wear make-up. Secondly, applying make-up and wearing a mask over it increases the chance that the make-up will lead to blocked pores.
If you choose to wear make-up, look for the types that won't clog your pores. Trial and error will help determine which beauty products to ditch on a mask-wearing day.
Take Regular Mask Breaks
When it is safe to do so, and after washing your hands, take a short break from wearing your mask every couple of hours. This gives your skin a chance to breathe. Places where you can do this include when you are at home, alone in your car, or outdoors at least two meters from others.
Contact MEO today to find the best-fitting, comfortable face masks. We have a broad range of masks that set a new benchmark in air filtration, breathability, comfort and styles. We work with the leading edge of natural materials to make masks that won't irritate your skin.