A lightweight, single-use surgical face mask is the way to go for everyday use to protect yourself and your loved one from viruses, bacteria and other pathogens. And also, you will benefit from added protection if you are an allergy sufferer to reduce the allergens that affect you.
So, when looking for an excellent face mask, there are some essential factors to consider. Read on for some top tips when choosing your surgical face mask.
High Level Of Germ And Virus Protection
Your selected surgical face mask should offer at least 99% filtration of airborne bacteria and viruses. Products with wool filters will provide unique anti-bacterial properties to further protect you from bacterial growth and the transfer of pathogens.
A measure of the effectiveness of the surgical face mask is KN95 certification. Ensure that your selected single-use mask has this level of filtration.
Effective filters protect against allergens such as dust, dust mites, pollen, mould and other irritating particles. This can play a role in reducing allergic reactions that can cause hay fever and allergic rhinitis and aggravate people living with asthma.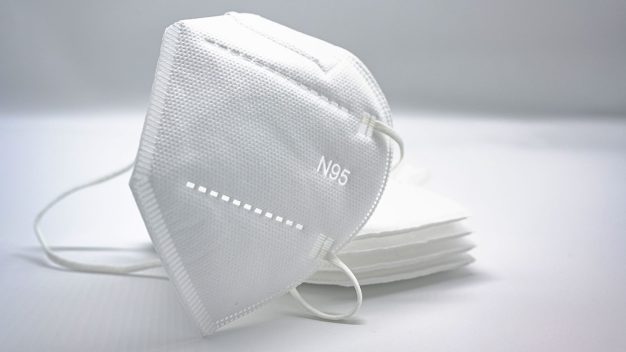 Comfortable Fit
A comfortable fit is crucial if you wear your surgical face mask for extended periods. It should fit snugly without being too tight, so masks with elastic ear straps are generally the best choice. To ensure a good fit on your face, you will need a mask with an adjustable noseband that can be bent into shape for the perfect fit.
If you wear accessories such as glasses, ear muffs, goggles, hats or helmets, you should ensure that the mask you choose has a low-profile design, giving an unrestricted fit.
Part of your comfort will also depend on the breathability of the materials. Choose a surgical face mask with a highly breathable filter along with its ergonomic design.
Optional Extras
If you are looking for even more protection, opt for a surgical face mask infused with natural oils such as manuka oil extract. This product has anti-bacterial properties and is also effective in soothing the skin and preventing irritation from prolonged mask wear.
Ensure that the mask you select is made from high-quality materials that are safe and non-toxic. Also, look for a flat fold design for easy storage and portability.
Contact MEO today to find the best range of surgical face masks in New Zealand. We are driven by health, sustainability and style values to bring you top-quality face mask products.