Masking up for Halloween takes on a whole new meaning in 2022 where the use of face masks have become commonplace in society. We're giving our incredible community a chance to win $100 worth of vouchers for www.meoair.com for showing off some of their spooky style this Halloween.
Dressing up for Halloween is no new concept, in fact, there are reports that date back to 1585 in Scotland where the practise may have originated from Celtic festivals to mark the beginning of winter. Halloween is also big business by all accounts, with an estimated 10.6 billion dollars being spent on festivities in 2022 alone.
However, the inclusion of face-masks (for protective purposes) is a new twist that allows for some serious creativity and spooky style.
Face-masks have become more than a fashion accessory, they're also a wickedly wonderful way to spice up and add some interest to your Halloween outfit too!
A contest to show off your spooky style this season
With this in mind, we've decided to run a competition via Instagram (www.instagram.com/meo.air) where you can submit your 'spooky style' to go in the draw to win $100 worth of gift vouchers for www.meoair.com. We know a lot of you will be masking up while out and about and this is a great way to incorporate masks into your Halloween outfits while getting creative.
How to enter?
Select your MEO and dress it up with some spooky style for Halloween
Tag us @meo.air on socials so we can check out your awesome designs
Be sure to follow us so we can message the winning designs
And that's it! we're so excited to see all of your scary designs. It's a great activity for the whole family, get kids involved and let that creative flair flow.
Five Ways to Create Some Spooky Style Of Your Own?
Stuck for ideas on how to incorporate masks into your Halloween outfit this year? We've got a few super simple ways below you can work them in with ease.
Add your mask to an existing outfit
Draw something spooky onto your mask
Craft and embellish your mask with scary accessories
Wear some spooky lenses or make-up to accentuate the eyes
Mask up a doll, statue or pumpkin to decorate your space
Our team had a lot of fun creating styles of their own
Our team had a ball designing some examples you can check out below. Take a look and feel free to use these designs as some inspiration for your outfits this week!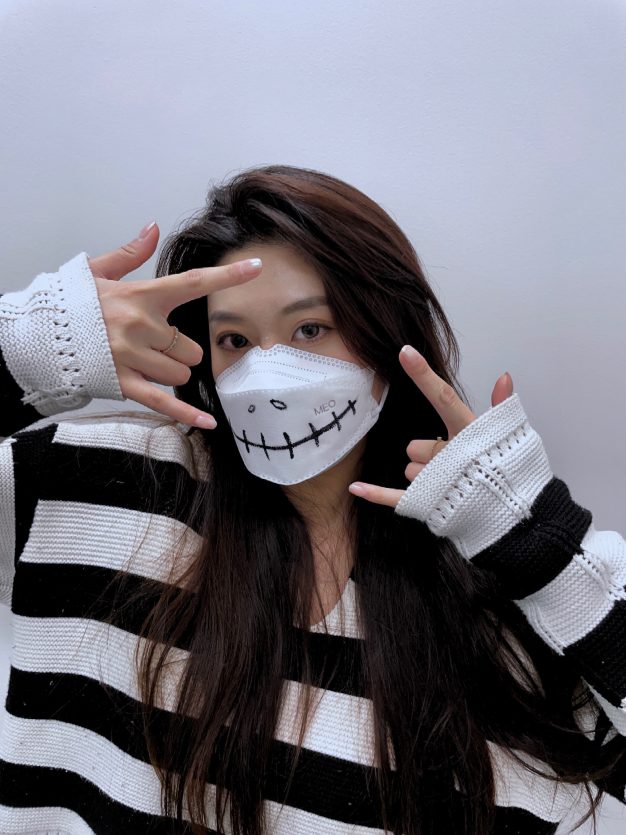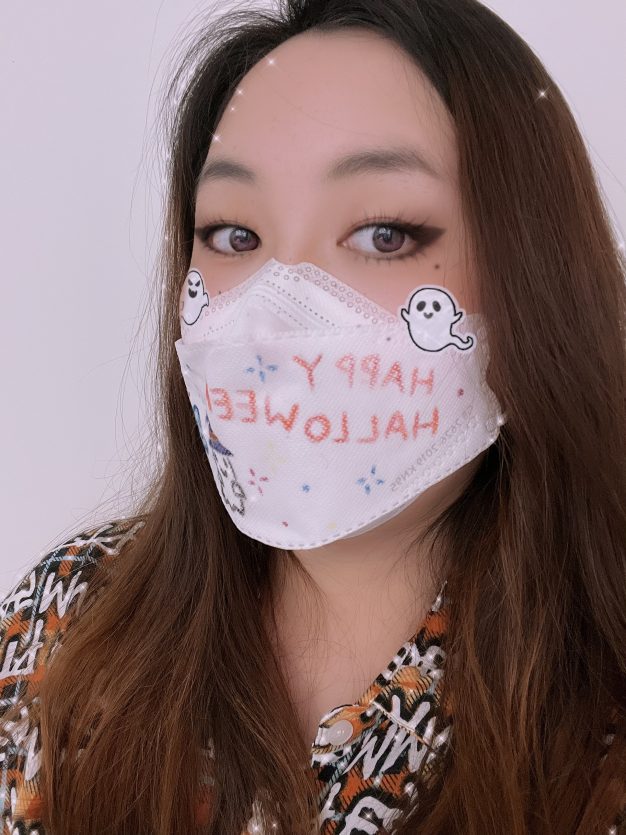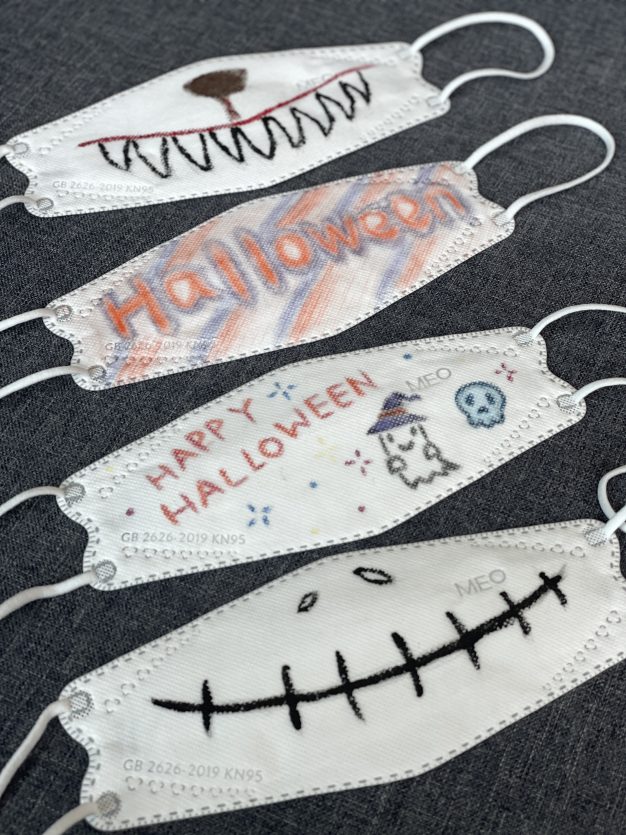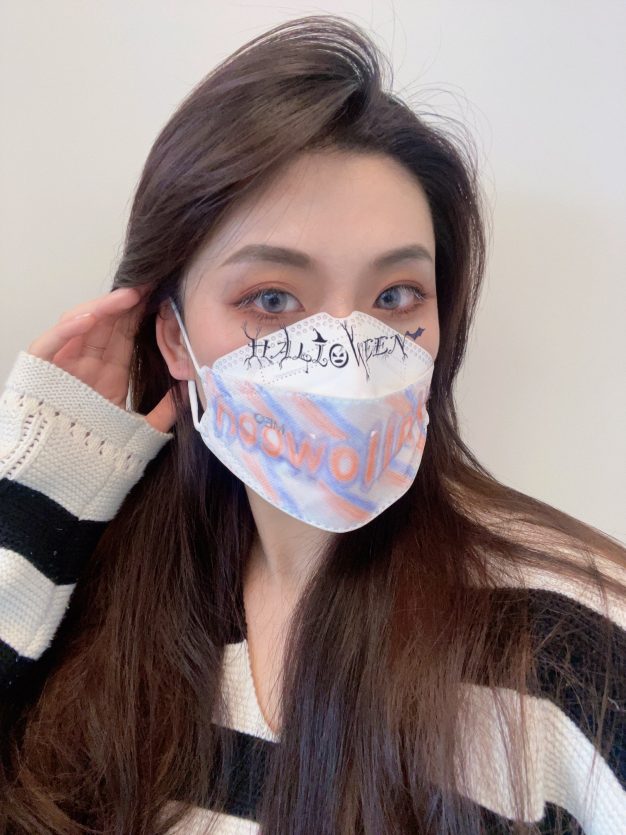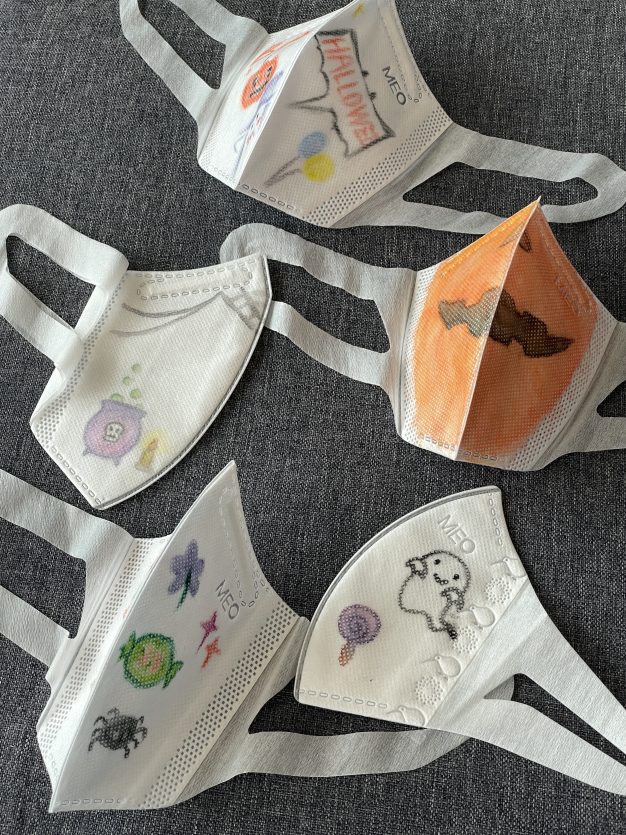 However you choose to style your MEO, we hope that you have fun with it! We wish our entire community a safe and scarily good Halloween week ahead.