Dust masks in NZ are a form of personal protective equipment that is used to protect against the development of respiratory problems and associated diseases caused by the inhalation of dust and airborne particles.
People with existing upper respiratory system problems (like asthma and allergies) should take great care to protect themselves as they are more at risk than people without these problems.
Read on to learn more about dust masks and respirators and how to choose the correct one for your application.
When Should I Wear A Dust Mask In NZ?
If you work in a hazardous environment, you should wear a dust mask. It will protect you from inhaling dangerous particulates like:
Dust
Soot
Smoke
Fibres
Insects
Hair
Dander
Some chemical fumes
Dust masks in NZ offer protection from inhaling these substances, which can initially cause coughing, sneezing, wheezing, shortness of breath and breathing difficulties. Ongoing exposure to these contaminants can permanently damage the lungs and respiratory system.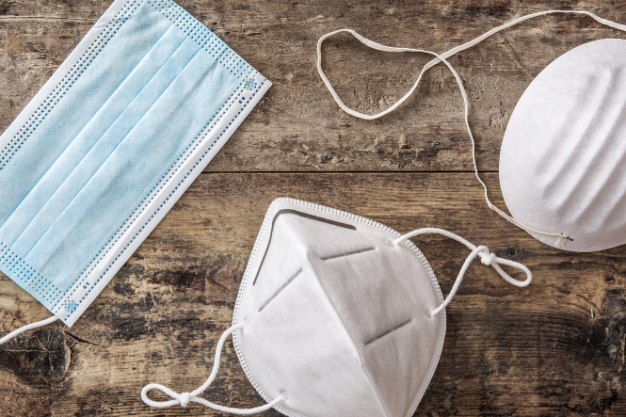 Most of these particles are too small to be seen with the naked eye, and therefore we need to be vigilant to protect ourselves against them.
What Is The Difference Between A Dust Mask In NZ And A Respirator Mask?
A dust mask is a disposable mask that is suitable for providing protection again non-toxic dust that could be generated in the workplace. They do not offer protection from hazardous gases and vapours.
A respirator mask is an approved mask that offers protection from hazardous dust, vapours, fumes, gases, germs and bacteria.
Masks that meet KN95 filtration standards offer premium protection, providing pure, clean air. These masks have washable covers and replaceable filters, making them an excellent choice for personal protection.
KN95 Respirators Offer Better Overall Protection
When choosing between a dust mask in NZ or a KN95 equivalent mask, you will find that the masks with KN95 filtration standards offer better protection, as follows:
Better protection against viruses with over 99.20% of airborne viruses removed.
Better protection again bacteria with over 99.99% of airborne bacteria removed.
Up to 99.85% of 0.1-micron particles removed.
Wool filters have unique bacteria resistance qualities and restrict bacterial growth and transfer.
A better fit means that a perfect seal can be achieved for greater protection.
Contact MEO today for all your dust mask requirements in NZ. Our reusable mask range offers KN95 filtration standards giving you the best protection and peace of mind about your health.