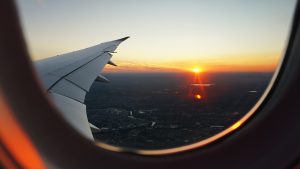 Remember those days when we functioned on autopilot while packing our bags for a trip? In the pre-COVID days, our travel packing checklist was as well-known to us as the back of our hands. But now, in this new normal, it is important to be aware and conscious of what goes in your bag. 
As countries make plans to open their domestic and international borders to tourists, it's important to remember that COVID-19 has not gone away and that we can travel, however, there are new rules to follow. 
 Let's look at your travel packing checklist that covers the basics you need to travel in 2021
1      Face Masks
Make sure you have packed your MEO Lite face mask along with an extra Helix Filter pack of 3 in your luggage. While you can wash the MEO Lite face masks, the Helix filters last up to 50 hours of usage, or approximately 10 days if used daily, after which they need to be replaced. Ensure you have enough stock to last you in case of any emergency.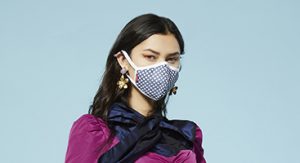 2      Sanitisers
Stock up on hand sanitisers with at least 60% alcohol and use them whenever you touch a foreign surface
3      Disinfecting Wipes
Add multiple packs of disinfectant wipes to your travel packing checklist as most wipes can only be used on a single surface and then should be disposed of in a rubbish bin (not flushed down the toilet). 
If you use a disinfecting wipe on multiple surfaces it loses its effectiveness and may even transfer germs from one surface to another.
4      Gloves
While wearing gloves has never been a recommendation by many governments around the world, you should carry a few just in case you need to touch a foreign surface or pick up your bags at the airport carousel.
Always wash your hands or use a hand sanitiser after disposing of your gloves.
5      Personal water bottles
To avoid any unnecessary contact, carry your own water bottle. Avoid buying packaged water or drinking out of a water fountain when you're travelling. You can use your own bottle which can then be refilled and used multiple times.
Hand Soap, moisturisers, sunscreens
To ensure your skin is well looked after, after months of staying indoors, make sure to carry your sunscreens and moisturisers. 
MEO Air has teamed up with Trilogy™ to bring you the 'Clean Air, Clean Skin Mask Pack!' This set is only available for a limited time and includes a calming Serum and MEO Lite face mask and 2x MEO Helix™ Filters.
Health Insurance
Check if you are updated on your health insurance. Read through the policy document to know what is covered under your policy and whether you are covered in a foreign country. 
If you don't have health insurance or are not covered by your government, it may be a good idea to invest in your health now. 
Travel Insurance
As we have all experienced over the past year, it only takes one positive COVID case for a country to shut its borders and for a nation to go into lockdown. If you're travelling abroad in 2021, you need COVID-19 travel insurance. 
Not only will it provide the usual protection you need on a trip, but may also COVID-related expenses for hospital stays, testing, and early return.
Proof of vaccine
Along with your passport, tickets, insurance, you also need to now remember to carry your proof of vaccine. If you have taken both the vaccines, keep a copy of the proof handy in your phone or bag, as you may be asked to produce this when you enter a new country or state.
Emergency contacts
Lastly, as with any trip, always ensure that your emergency contacts are listed clearly in your travel documents as well as on your bags, and on your phone. 
 This is the "new normal" and while we still want to travel for the same old feeling of wanderlust, there are some new rules we need to keep in mind to ensure that we stay safe and have stress free travel!