It's Mental Health Awareness Week here in Aotearoa with a theme of reconnecting and returning to the world after a tough three years in the midst of a pandemic.
New Zealanders are returning to a new sense of normality, with our response to Covid-19 easing, we waved goodbye to the traffic light system last month and mask mandates soon followed for the most part.
People And Places That Lift Us Up
The theme for this year The New Zealand Mental Health Foundation is encouraging us to reconnect with people and places that lift us up, hei pikinga waiora.
"The past couple of years have been tough and it's easy to feel disconnected from the people and places that are important to us.

Whether it's reaching out to someone you have lost contact with, visiting a place that's special to you or getting outside in nature, we hope you'll join us this MHAW to reconnect with the people and places that lift you up to enhance your wellbeing – hei pikinga waiora." – MHAW.NZ
Lets Reconnect
With our new found freedom comes a sense of hope and optimism for the future, we've put together 5 simple ways you can reach out and reconnect with your community this week below.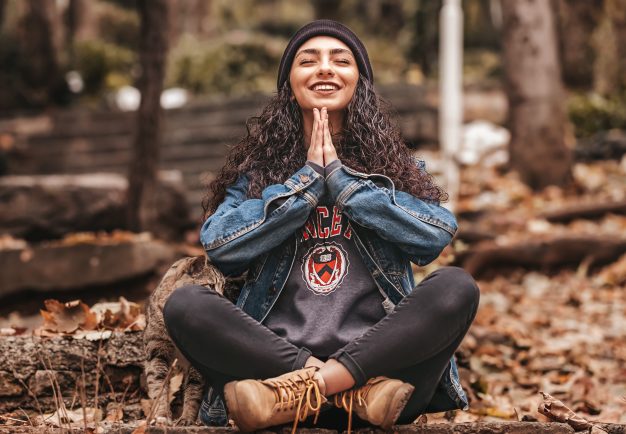 5 Ways To Reconnect With People And Places That Uplift You.
1 – Reconnect With Friends
Whether it's a text message or popping by for a cup of tea, it's the perfect time to check in with an old acquaintance and rekindle a connection.
Reconnecting with an old friend can bring a flood of good memories and times spent, especially if you've lost contact over the last few years. There's something warming and comforting about the familiarity of past friendships that is great for the mind and soul.
2 – Immerse Yourself In Art
Reconnecting with your community for those of us who are slightly more introverted can seem daunting, especially as we've become accustom to 'alone time' during the pandemic. Grabbing a coffee to go and heading out to an art gallery is a great way to slowly ease your way back into reconnecting.
You're surrounded by open spaces, fine art and people have a passion for it. Check out some galleries here in Auckland or some neat finds in Wellington definitely worth a wander and are sure to be a great day out.
3 – Walk The Walk
Studies have shown that just 10 minutes of walking per day can have a huge positive impact on our overall health and mental wellbeing.
While you're getting some light work in, why not meet some new people? Walking groups are absolutely a thing and there's most likely one in your community too.
We love this directory of walking groups nationwide put together by Walking New Zealand which means you never have to stroll alone.
4 – Head Out Into Nature
A 2018 survey conducted by the Mental Health Foundation found that 95% of Kiwi's said spending time in nature made them feel good and 75% intended to spend more time regularly in nature as a result.
Why spend time in nature? Spending time in nature increases positive feelings and emotions, including calmness, joy and relaxation.
Looking for some inspiration here in Aotearoa? Here's an incredible list of places to check out OR simply head out to your local park or beach nearby (don't forget to slap on some sunscreen while you're at it).
5 – Reconnect With You
In recent years, we've spent a lot of time alone, fostering a positive connection with our own thoughts and feelings has never been more important. Spending time to reflect and practise self-love and kindness daily can be a transformative way to reconnect with ourselves.
Some healthy ways to reconnect with ourselves include guided meditation, keeping a journal, putting aside 5 minutes to reflect on our day OR an inspiring read.
Whatever reconnecting with yourself looks like to you there's never been a better time to do it and make it a regular practise.
In Conclusion
However you are reconnecting with places or people that uplift you this Mental Health Awareness Week, we hope you do so with positivity and joy. For more information on Mental Health Awareness Week in New Zealand please visit www.mhaw.nz today.