MEO Air was launched in 2017 with an idea to disrupt the face mask industry with the best anti-pollution face mask. The MEO vision was to create a practical yet fashionable face mask for the global consumer.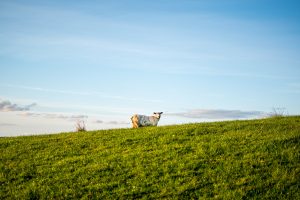 And then, life as we knew it changed in March 2020. Countries went into lockdown and reformed our way of living. Humans who are social beings were asked to live quite unsocially – keeping two meters apart and wearing masks. Governments recommended its citizens to use masks to protect themselves against COVID-19 and the world opened itself up to this new form of style and protection.
MEO Air's customer base changed from Asian and South-East Asian countries to a global market. We were inundated with orders and our director, Kenneth Leong was featured in the New Zealand's National Business Review with a comment that said, MEO received "thousands of orders in the first few hours after the second New Zealand lockdown announcement".
So, how did a New Zealand company that is ahead of its time, develop a product that is now shipped globally and has over 11,000 followers on Instagram? What makes MEO masks so special – let us break it down for you and share some key differentiators of a MEO face mask:
Innovation in the air you breathe
To put it simply, MEO lite face mask offers you a reusable face mask with a filter. Our superior filtration, the Helix™ filter made from New Zealand sheep wool, naturally inhibits the growth of bacteria and removes noxious gases. It is efficient in capturing 99.80% PM 0.1 particles and filtering out more than 99.99% of airborne bacteria.
Using innovation to bring the best to the world, our Helix™ Filter Media is the world's most breathable filter, allowing you to receive a steady stream of purified air.
Mask it up in Style
With MEO face masks, you do not have to compromise on style or looks. The masks are designed keeping in mind today's fashionable and demanding consumer. Elegance personified, MEO face masks are simple, easy to put on and comfortable to wear. 
The masks offer you unrivalled level of protection due to the proprietary blend of cotton and spandex – so that's comfort and durability combined. 
The masks are created with extensive research and careful design that follow the shape of your face. They can be moulded to fit every face with comfort, as its distinctive shape and features reduce the build-up of moisture and heat which is common with other masks.
We are backed by science and research
Our Helix™ filters are made with scientifically selected New Zealand sheep wool. The masks are created with bred-for-purpose sheep in Wanaka, New Zealand. This breed of sheep produces a superior type of wool which improves filtration, is natural, comfortable and soft. 
A mask to suit your lifestyle
Merging technology and fashion, MEO face masks are designed to feel like they are a part of your clothing, an accessory to your everyday life. 
With a versatile product range to choose from, MEO Air products are available in mixed colours and sizes. The new range has been developed keeping in mind the stylish consumer, with elements of peppermint oil scent and essence of natural Manuka giving it a sophisticated touch. A market favourite, MEO Air has been recommended by various news outlets like Viva, Urban list and Denizen.
Designed for the little people
Our MEO kids range are designed keeping the little people in mind. With four fun designs, MEO Kids face masks fabric is selected with utmost care. These face masks are comfortable, safe and fun to wear – even for the most enthusiastic child.
Originating in land synonymous with purity, MEO Air combines elements of New Zealand's nature, technology and innovation. MEO Air journey may have started with the aim to produce the world's best anti-pollution face mask, but our goal remains the same as always – contributing towards a healthier world.